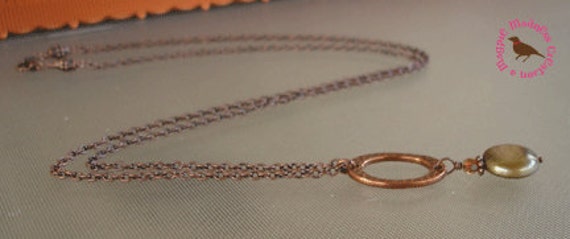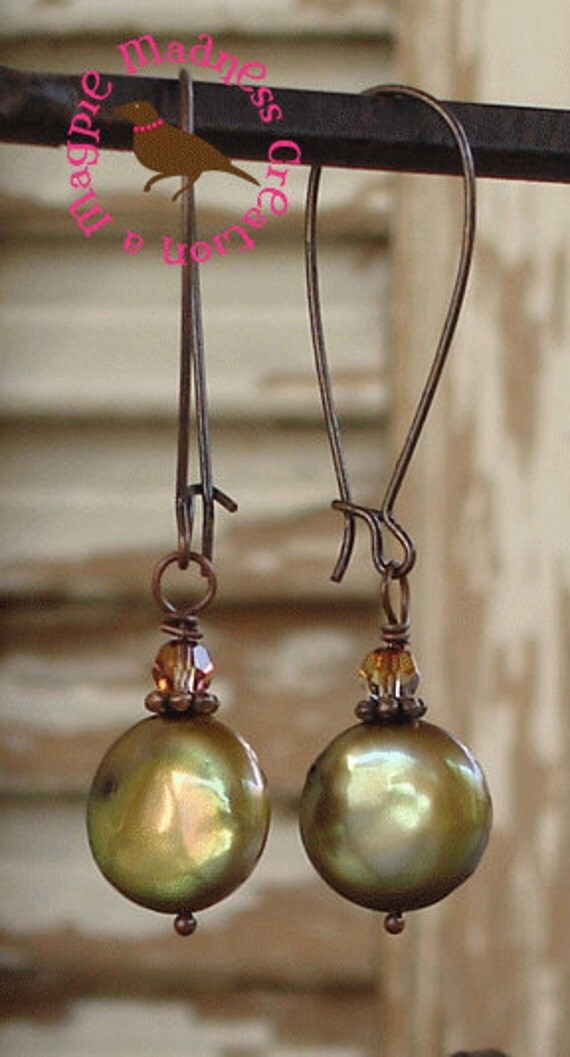 These copper and olive green tones are reminiscent of a curly red-headed young girl saucily replying to her suitors, green eyes flashing!
A glossy, smooth green 15mm coin pearl topped with a daisy spacer and copper Swarovski crystal falls from an antiqued copper oval. Chain is antiqued copper and measures 28 inches to the pendant, which falls almost two more inches.
Coordinating earrings in the same pearls, crystal and antiqued copper kidney wires are 2 inches long.
Necklace is $23 and Earrings $13 (sold here together but email me if you want just the necklace).